Newsroom
Announcements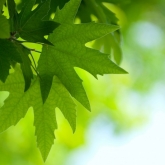 10 Best Cities for Urban Forests
Tuesday, February 5
Like Austin, the Mile High City receives 300 days of sunshine a year, but it also receives very little rain, making growing conditions less than ideal and its urban forest success even more impressive. For instance, the Denver Botanic Gardens contains more than 32,000 species of plants, and the City Park Arboretum alone hosts more than 3,000 trees, representing hundreds of species.
Denver has set out to maintain a healthy urban forest in a number of ways, including requiring developers to diversify tree species during plantings, keeping records of the age distribution of the canopy and enforcing tree ordinances. The city has developed city-wide planting and canopy goals and is working to promote stewardship of the forest through nonprofit tree planting partnerships. Denver estimates that $18 million in net income related to tourism can be attributed to its park system, which has increased health benefits, lowered medical costs and improved physical activity to the tune of $65 million.

See what other cities are ranked with us.