About Trees
The Right Tree
Planting the Right Tree in Metro Denver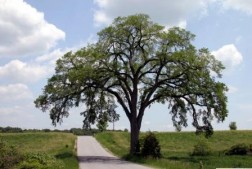 Choosing the right tree to plant is one of the most important decisions to make. How big do you want the tree to be when it is fully grown? Do you want showy fall color or berries to feed wildlife? Do you want the tree to shade your home or to make your business more inviting to customers? These questions and many more should be considered to help you select the right tree.


This list was assembled by the Colorado Chapter of the American Society of Landscape Architecture, Colorado Nursery & Greenhouse Association, Colorado Tree Coalition, and Colorado State University Extension. Be sure to review this list with your Nursery or Landscape professional when choosing the right tree for you.


Tree recommendation resources
The following Colorado focused resources will help you determine which tree is the best choice for you and why.
Trees recomended by local cities and towns
Helpful websites
Still aren't sure which tree to select?
Do you need additional help choosing the right tree for you? Have no fear – here are some people who can help!

The Utility Notification Center of Colorado (UNCC) is a non-profit, non-governmental organization. It is funded by its member facility owners and operators. Its purpose is to act as a messaging Center between excavators and underground facility operators for locate requests when excavation activity is required. UNCC is the statewide messaging Center for the State of Colorado only.
Colorado SB 93-155 requires that anyone that engages in any type of excavation must provide advance notice to the underground facility owners. The notice must be at least two business days, not including the day of the call, prior to any excavation. To process normal locate requests, calls must be made to UNCC, Monday through Friday, 7:00 am to 5:00 pm, excluding holidays.